Veljusa ( 15.08.2005 )
Today, in the monastery of the Most Holy Theotokos Eleusa in Veljusa, Metropolitan Nahum of Strumica celebrated Hierarch's Divine Liturgy.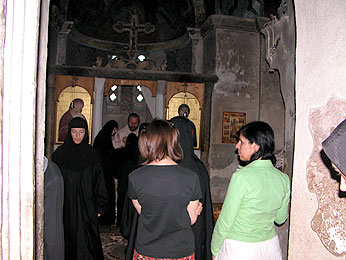 Let your mouth continuously meditate on the prayer, "Lord Jesus Christ, have mercy on me!" let your breath cleave to the name of our Savior. After a long time, the nous will grow accustomed to saying it with the inner voice. And when the nous has been purified with the prayer, it will draw the prayer down into the heart. Then there will be a union of nous, word, and heart. That is, through the constant invocation, the prayer finds a way into the heart through inhalation and exhalation, so that nous, word, and heart become one. And as the heart is continuously cleansed, it receives accordingly the overshadowing grace. And then, little by little, without your realizing it, it becomes heaven—paradise within you.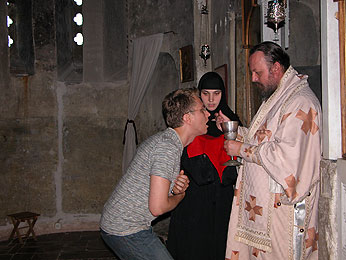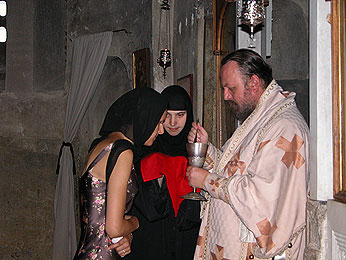 Just know that everything—the beginning and end of every good thing—is Christ. By ourselves, we cannot do anything if Christ does not first assist us with His divine grace. He first made Himself known to us, and then we came to know Him. We love Him because He first loved us. If He does not act, the good is not activated within us. (Elder Joseph the Spilaioti)