Divine Liturgy ( 13.08.2005 )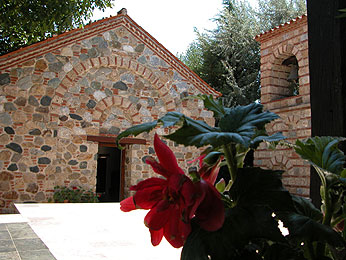 Today, on the day of Saint Joseph of Arimathea, Metropolitan Nahum of Strumica celebrated Divine Liturgy in the chapel of Saints Gregory Palamas and Elder Joseph the Spilaioti in the monastery of Saint Leontius in Vodoča.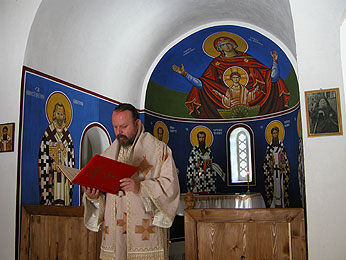 "Who is illumined in his thoughts?
It is the one who has managed to find the bitterness
hidden in the sweetness of the world
and has shut his mouth not to drink from that cup.
It is the one who is always engaged
with the salvation of his soul
and does not abandon that road,
until he is freed from this world.
It is the one who closes the door of his senses
not to let the yearning of this life creep in through it
and steal his whole wealth."
(Saint Isaac the Syrian)