The project for a new cathedral in Strumica ( 13.05.2005 )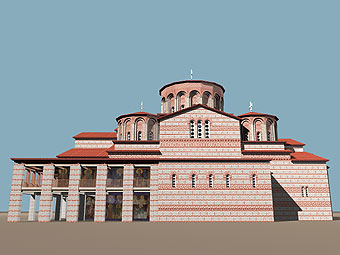 3-D presentation of the project for the new cathedral in Strumica
This evening at in the Community centre in Strumica, a promotion took place of the project for a construction of a new cathedral, dedicated to the Dormition of the Most Holy Theotokos. The presentation of the prepared architectural material indicates a three-nave basilica with an inscribed cross, with a five-dome roof and two side adjacent churches on the south and north wings of the central body. The cathedral is rendered cruciform by the wide open fresco-painted two-floor exo-narthex, which follows the tradition of the majestic early-Christian basilicas. The overall dimensions of the building are: 49m./length x 41m./width x 30m./hight.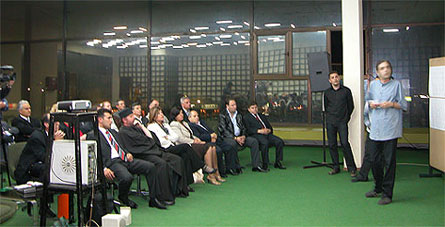 The patron of the construction will be the Strumica Mayor, Mr Zoran Zaev. The promotion suggests that with the realisation of this project, one of the largest and most beautiful God's shrines in Macedonia will be raised. It is projected with particular attention to the rules and canons of Orthodox architecture, in conformity with our faith, liturgical needs, and the patristic building Tradition.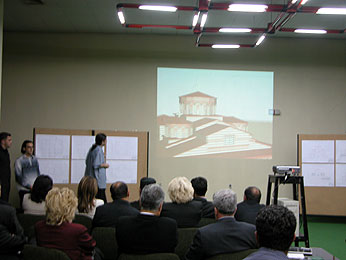 At the project's promotion among the present were the Mayor of the city of Strumica, the MPs in the Parliament of the Republic of Macedonia (from Strumica), the councillors in the Municipal Council, and other public figures from the town, and also the Strumica Metropolitan Nahum with the clergy of the Strumica Diocese. The construction of the future cathedral is given media support by K-15 Production and the bend Mizar.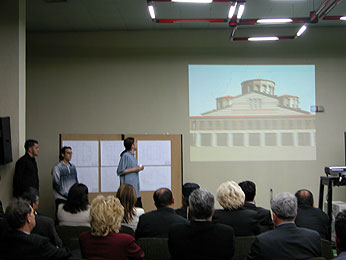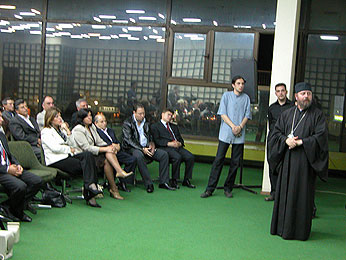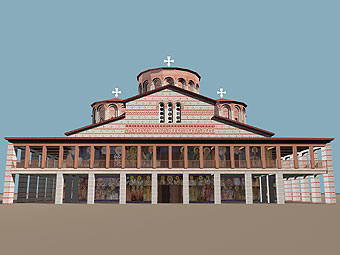 Pointing out to the spiritual dimensions of man's participation in the construction of a church, Metropolitan Nahum addressed the guests present at the promotion with the following message: 'It is not us that build the church so much as it builds us. Building ourselves in the church, we build ourselves in the living shrine of the Divine-human Body of our Crucified and Resurrected Lord.' In addition, regarding the complexity and catholicity of the work, and also the temptations that indispensably arise as a spiritual element of the very exceptional feat of church construction, he said; "It is a test for us, our love and faith in God, the love toward man and toward the generations that will follow, a test for our personal human organisational qualities and a test of our spirituality and maturity for an autocephalous management of the Church. The participation in the construction of the church is a great blessing for everyone who will help, and a great curse for everyone who opposes—I do not believe there will be such ones…"