Hierarch's Divine Liturgy in the monastery of Saint Mary Magdalene ( 05.05.2005 )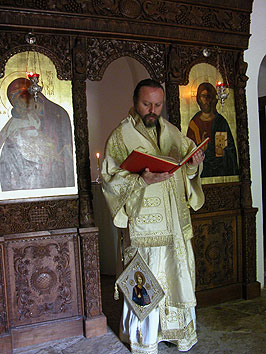 In the church of the Holy Tsar-martyr Nicholas in the female monastery of the Holy myrrh-bearer Mary Magdalene in Star Dojran, today Metropolitan Nahum of Strumica celebrated Divine Liturgy to the glory of Christ's Resurrection.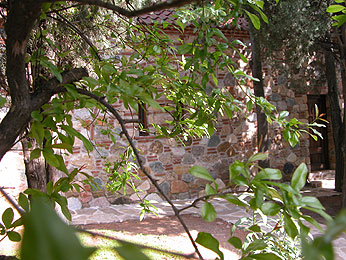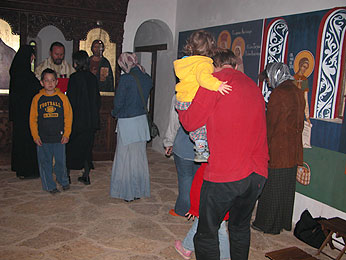 "The glory the saints already today have in their souls will clothe (on the day of Resurrection) their naked bodies as well and will raise them to the heavens. Then our body and soul will live eternally with the Lord in the Heavenly Kingdom. When God created Adam, He did not give him physical wings as to the birds, but He had prepared for him in advance the wings of the Holy Spirit—wings He will give him in the Resurrection—to lift and take him where the Spirit wills.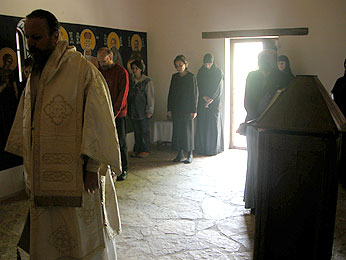 The holy souls are granted these wings even now, when with their mind they fly up towards heavenly thinking. In essence, Christians live in another world: they have different food, different clothes, joy, community, way of thinking, which is uniquely theirs. That is why they are the manliest of all people. This strength they gather from the Holy Spirit even now in their hearts' depth. Therefore, at the Resurrection, their bodies will also receive the eternal gifts of the Holy Spirit and will be immersed in that glory which from now they feel in their souls." (Homily V, Saint Macarius the Great)