Vodoča ( 28.02.2005 )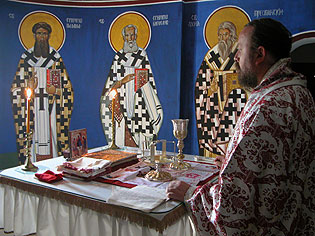 Today in Vodoča, in the chapel of the Holy hesychasts in the female monastery of Saint Leontius, Metropolitan Nahum of Strumica celebrated Divine Liturgy.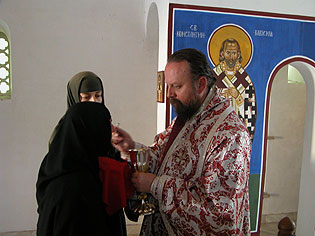 "If we are able to love, we will be able to come to know the truth of God. Without love, raising our voices and shouting, all we accomplish will be an evidence that our life is a lie. (…) Even if absent, anyone, if he loves with perfect love, he is together with the one he loves, as if he were present, and being seen by no one" / Abba Isaac, Ascetical Homilies.
(from the Parable about the Prodigal Son by archimandrite Vasileios Gondikakis)