Star Dojran ( 05.01.2005 )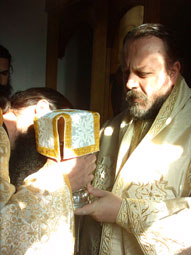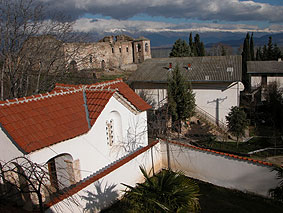 Today, in honour of the Venerable Nahum of Ohrid, the Wonder maker, in the church of Saint Maximus the Confessor in Star Dojran, Divine Liturgy was celebrated by Metropolitan Nahum of Strumica.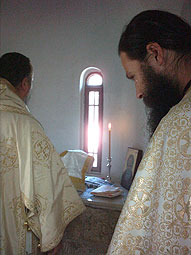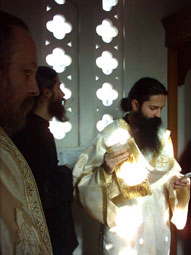 "The struggle to keep the "prayer" inside our intellect is not only due to its natural weakness and tendency to wander, it also results from the rabid and covert attack of the devil. However, in time our persistence will win. Our mind belongs to God and, little by little, it must become the "mind of Christ".
Inasmuch as we want our heart to be ablaze with the incorporeal fire of divine love, let us nourish this fire with unceasing prayer." (Themes from the Philokalia)