Divine Liturgy in Veljusa – the whole cosmos serves man's existence ( 03.08.2004 )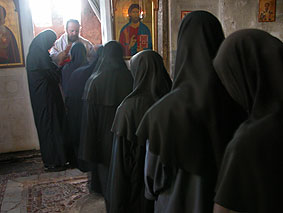 In the monastery of the Most Holy Theotokos Eleusa
today Metropolitan Nahum of Strumica
celebrated Divine Liturgy.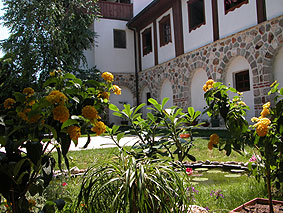 "We are created for eternity, for as beings we aspire to infinity, to the absolute. We desire to love and to be loved all the more, aiming to the absolut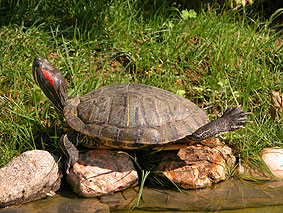 e and endless love. We desire to find and accomplish all the greater beauty, to come to know reality all the deeper, to move toward the permanent new creation. With all this we tend toward immortality, because we are persons (hypostases).
… Only thus it is shown that all is because of us and that we are an infinite aim for ourselves, and also an infinite aim of all the things in the world.
… In the eternity of our being the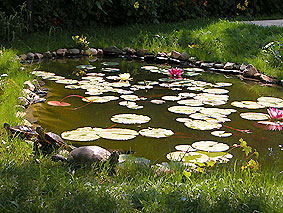 meaning of all is infinitely lightened up, as the content of the constant enriching and deepening of our eternal consciousness.
… Between our person and the highest Divine Person there is no room for intermeadiatory existence. Man is right next to God, able to receive directly all that He has as the high
est existence, remaining man, though. Not only that we ascend to the unity with the highest Hypostasis, but this Hypostasis also descends toward us. Since love demands movement of them who love (one toward another). God grants Himself completely to man, and man to God.
Human being cannot rest until he becomes eternal in the infinity."
(Dumitru Stăniloae)