Divine Liturgy ( 08.02.2009 )
Today, at the Sunday of Publican and Pharisee, the Metropolitan of Strumica Diocese Naum, served the Divine Liturgy, in the Monastery of St. Gregory Palamas and St. Maximus the Confessor in the town of Star Dojran.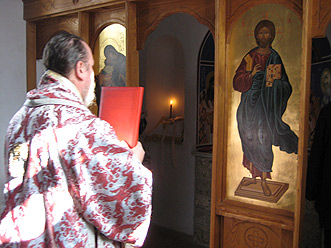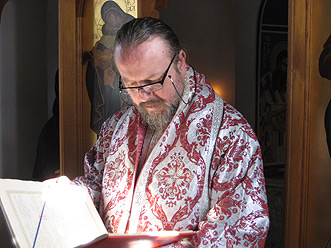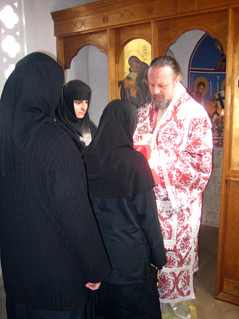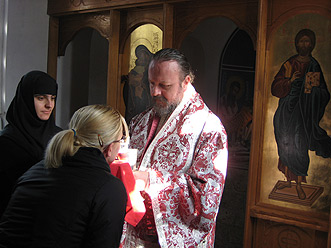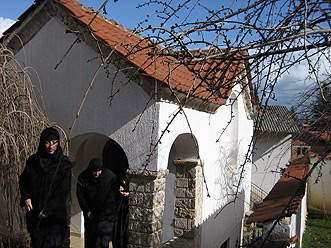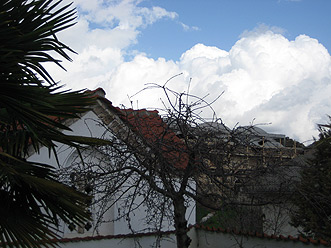 "The gift of tears and mourn is one of the most valuable gifts from God. It's a gift, which is essentially needed in our salvation. The gifts of prophecy, clairvoyance, and miracle making are signs of special pleasance to God, while the gift of mourn and tears is a sign of the accepted repentance, or the repentance, which is to be adopted and accepted.
Pains and sufferings of the repentance carry the seed of healing and consolation inside of them. Such mystery is disclosed to the one who repents through his tears and mourn. All the monks, who have reached the purification from sins, did such act through their mourn, and all those who reached the Christian perfection, have made such achievement through their mourn.
We shall not, my dear friends, as our soul leaves our body, be accused for we haven't been miracle-makers or theologians or we never had spiritual prophecies, but we shall certainly be responsible in the eyes of God, for we haven't been crying constantly, i.e. we haven't been in a constant salutary sorrow because of our earthly sins and our earthly shame." (St. Ignatie Berjancaninov)