Divine Liturgy in Star Dojran ( 25.05.2006 )
Today, on the day of Saint Epiphanius, Bishop of Cyprus, Metropolitan nahum of Strumica celebrated Divine Liturgy in the church of Saints maximus the Confessor and Gregory Palamas in Star Dojran.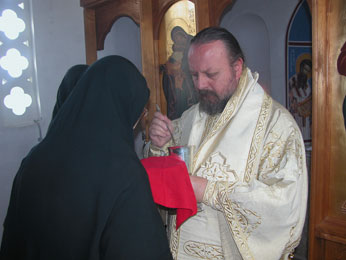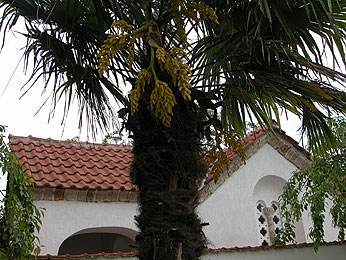 "Unceasing prayer cleans the atmosphere of the mind of the dark clouds and winds of the spirits of malice. When the atmosphere of the heart is clean, there is no longer any obstacle for the Divine light of Jesus to shine. As valleys bring forth wheat in abundance, so does the Jesus prayer abundantly fertilize your heart with every good thing. Or better, our Lord Jesus Christ Himself, without Whom we can do nothing (John 15:5), grants you this. The prayer will resemble a ladder at first, then a book for reading, and finally, when you have advanced in it, the heavenly city of Jerusalem, the city of the King of hosts, together with His co-essential father and with the Holy Spirit Whom we worship" (Saint Hesychius of Jerusalem).