Veljusa ( 14.01.2006 )
Today, on the feast of Christ's Circumcision and of Saint Basil the Great, in the chapel of the Holy Apostle Paul and Saint Gregory Palamas in the Veljusa monastery, Metropolitan Nahum of Strumica celebrated Hierarch's Divine Liturgy.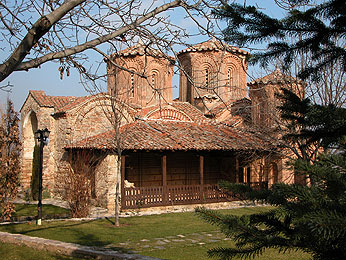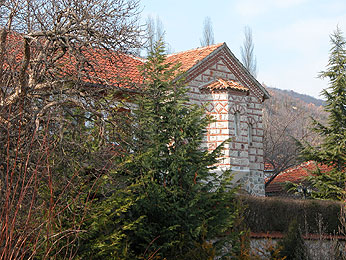 The measure of grace conferred at the beginning to attract and instruct may be no less than the accorded to the perfect. However, this does not at all mean that the fearful blessing is assimilated by those who have received it. The adoption of God's gift requires long probation and hard striving. Altogether, there are three stages to the rebirth of fallen man and the putting on of the new. The first, the initial stage, is the summons and the inspiration to embark on the ascetic struggle; the second happens when the feeling of grace is replaced by a sense of being abandoned by God, the point of which is to afford the ascetic striver the possibility of volunteering fidelity to God. The third and final stage is the acquisition, for the second time, and preservation of 'perceptible' grace, linked now with intelligent cognition of God (Elder Sophrony).